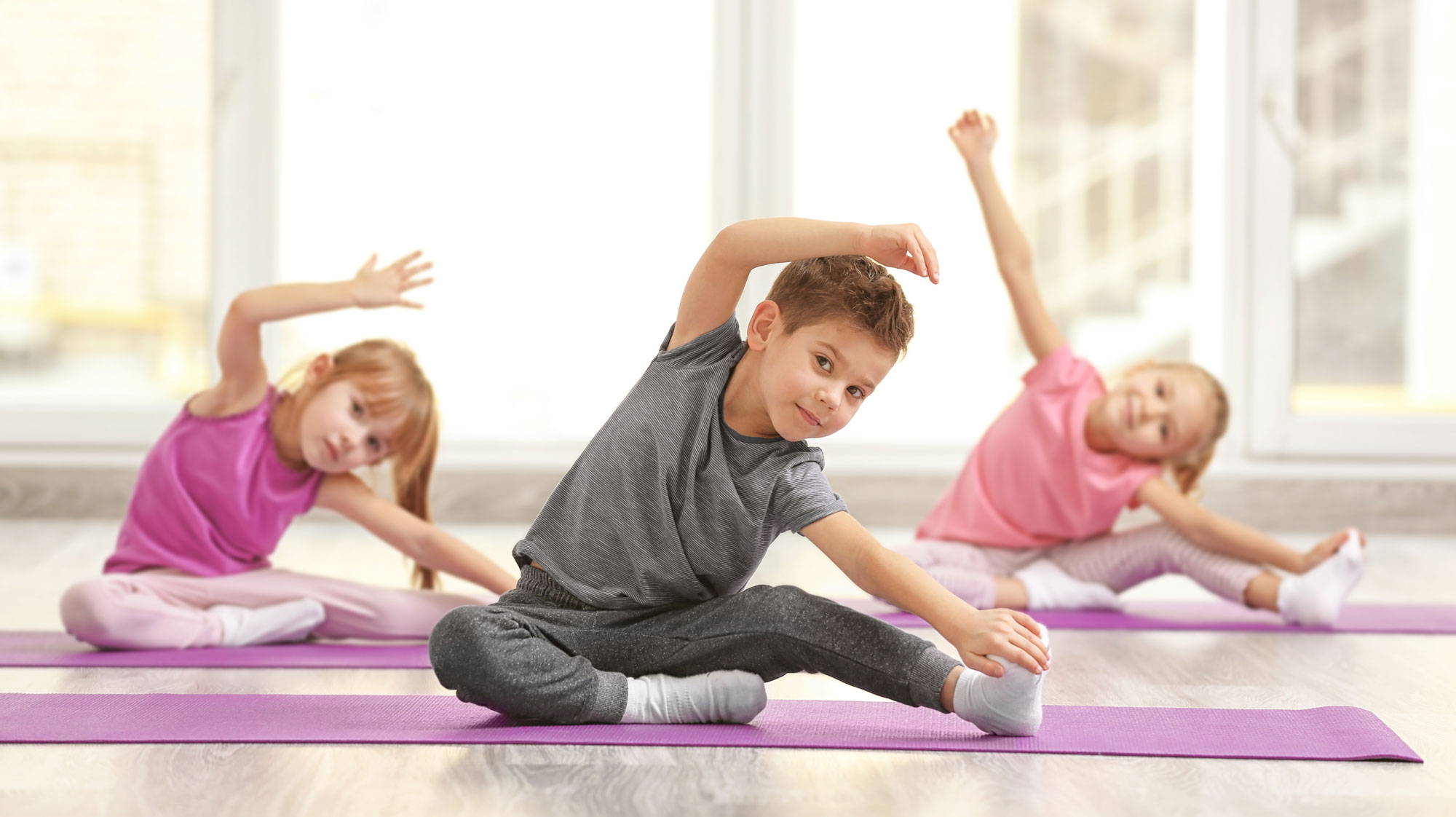 Who is the Preschool & Daycare Yoga Program for?
Children ages 18 months to 5 years.
What does the Preschool & Daycare program include?
Certified Children's Yoga Teacher, yoga mats for all children, special breathing props, scarves and shakers for creative movement exercises, uplifting stories and songs, handouts for each child to reinforce class concepts learned (such as sharing gratitude and kindness), school's choice of theme classes, school's choice of program length, class length (30 mins, 45 mins 60 mins or 120 mins) Each child also receives a certificate of completion at the end of the program.
What does Each Class Include?
Theme introduction and discussion, child-friendly yoga breathing techniques, musical warm-up and creative yoga poses, co-operative group game, musical movement, uplifting story and ends with a relaxation.
Is the program inclusive of all backgrounds?
Unlike traditional yoga for adults, this public school program for children is specifically designed to focus on the development of self-regulation and social-emotional learning. These tools can help children learn healthy ways to manage stress and anxiety and promote healthy living into adulthood. The program has been widely used in public schools by thousands of children and is designed to be age-appropriate, developmentally appropriate, and focuses on nature and animals through kid-friendly poses, creative props (such as scarves and breathing sticks) uplifting stories and beautiful music.
Who teaches the PRESchool Program?
Harmony Kids Yoga School Program instructors are fully Certified Yoga Instructors with over 200 hours in training in the study of yoga and mindfulness, as well as extensive training through Harmony Kids Yoga Company in delivering this teacher and parent approved school program to children of all ages. Harmony Kids Yoga Instructors are passionate about sharing healthy living through yoga and mindfulness tools to create a positive impact on the next generation.
What do teachers think of the program?
​"We are so fortunate to have Harmony Kids Yoga, come to our school and teach yoga to all our children of all ages. The students and teachers enjoy every session. They provide a peaceful environment and bring along beautiful materials. Every session is so unique and creative. The children are so fascinated and can't wait for the next session. The music, the story telling and the handouts are just wonderful. The children and their teachers look forward to Yoga every week!"
Ms. Haj, Preschool Teacher, Montessori ELC Centre
How many sessions are in the PREschool program?
Preschools have the option of choosing weekly, bi-weekly or monthly yoga sessions.
How many kids per group? Can we combine classes?
Our preschool program is designed for a maximum of 20 children ages 2-5 years in a group (along with a minimum of 2 teachers assisting from your center) due to keeping the children safe and able to enjoy the program. Yes, classes can be combined of the same age/grade as long as the total number does not exceed 20 children in one session. For Children 18 months to 2 years we suggest a maximum of 10 children in a group, along with 2 teachers assisting from your center.
What equipment does the school need to provide?
The only requirement is an open space! We provide all mats, props and supplies as well as handouts for each participant with learning outcomes to further conversation and learning in the classroom and at home.
What does the PREschool AND DAYCARE program cost?
45 minute sessions are $90.00 & GST each which works out to $3.21 per session, per student based on a class of 25 children. As well, the 45 minute program time can be divided into two 20 minute sessions if your center has 2 groups participating.
60 minute sessions are $120.00 & GST each (less 15% double booking bonus) which works out to $4.08 per session, per student based on a class of 25 children. As well the 60 minute program time can be divided into two 30 minute sessions or three 20 minute sessions if your center has 2-3 groups participating.
What are the PRESchool & DAYCARE program Learning outcomes and Goals?
To encourage a positive self-concept, to improve flexibility and coordination, reduce anxiety and to manage healthy emotions, to increase muscle strength, to promote balance and toning, to develop self-regulation skills and most importantly to be positively fun!
Where has the program been taught or to whom?
The school program has been delivered to over 8,000 children ages 5-18 years throughout the lower mainland in public schools, preschools, daycares, workshops, conferences and other community events.
What area is the PRESchool AND DAYCARE Program offered in?
Currently the school program is available throughout the Lower Mainland.
What are the booking steps?
Step 1 - Fill out the Booking Inquiry Form
Step 2 – Receive an email, talk to your colleagues and select your dates
Step 3- Confirm Booking and Set up Payment options
Step 4 - Hand out and Collect Liability Forms and Info Letter
Step 5- Enjoy the Yoga & Mindfulness Program! Hand all signed forms in to HKY instructor at first session